Corus Radio has an exciting opportunity for the position of Program Manager responsible for our 2 radio stations in the Kingston market. Reporting to the Regional Program Director.
Daily management of the Programming and Production Departments in Kingston: 96.3 BIG FM and 104.3 Fresh Radio.
Kingston is a great market in its own right BUT this is also a fantastic way to get on the Corus ladder and to the bright lights in the future. 
Presenters/Content Creators
Not too often you get a general call out like this!
Ocean FM (Sligo-South Donegal-North Leitrim) is now seeking full-time and part-time presenters, and content creators.
They want people with 'ambition'. Sound like you?
Click the button below with CV and demo.
Are you a senior podcast producer looking for their next challenge? We are looking for a bold, passionate and creative experienced senior podcast producer to help develop a successful, diverse slate of original podcast programming internationally. The role will be working with both a renowned music artist and entrepreneur who are teaming up for this collaboration.
Freelance – £200-£275PD
Sevenoaks, London England.
Fosse 107 is looking for a self-motivated, hard-working, Broadcast Journalist to join their team. 
You will be an experienced newsreader, with an excellent broadcast voice, capable of producing multiple news bulletins to the highest standard. Have a genuine interest in local and national news, current affairs and sport. You will be responsible for running a busy news desk, arranging and carrying out interviews, reporting from the scene of local stories and working across all our news platforms. 
You have: Experience as a broadcast journalist in radio.A firm understanding of media law and compliance. Passion for storytelling and original local journalism. 
Email your CV and audio demo. markfoster@fosse107.co.uk 
Great gig for a relatively new presenter. You'll learn all about format radio here, which you will take with your in your career.
Spin SW broadcast across Kerry, Limerick, Clare, North Tipperary & South West Laois.
The gig is Sunday 11-3pm  'Sunday Brunch'. "If you love 10 SPIN Hits In A Row and love to keep up to date with everything entertainment then we want to hear from you!"
Email your CV, Cover letter & 3 minute demo  by Tuesday December 1st.
This is a perfect opportunity for someone who has a passion for radio and Christianity. You'll need to have experience doing a weekly show.
Konnect Radio is a station like no other. We believe Christian radio shouldn't be boring and must be accessible to all. Konnect Radio is the U.K. first and only mixed format Christian radio station. 
We are based in Manchester but are willing to allow the successful candidate   to broadcast remotely.
Send Demo & CV.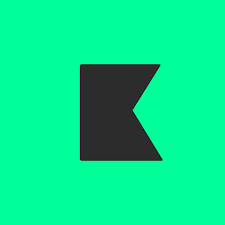 Manchester England or Remote.
 This is a chance to be part of the UK's biggest LGBT+ radio station.
Gaydio wants a rising superstar to join Dean McCollugh on air, presenting Gaydio Breakfast.  It's for for someone ambitious that's not afraid to get stuck in. You'll have a couple of years under your belt doing a daily show – or you've got similar length of service in the industry but gained experience in content creation elsewhere, be it podcasts, TikTok, on stage – wherever…Brief covering letter, attach or link to a recent audio/video demo (max three minutes) and include your CV.
The sunny South East!
For this job you'll need at least two years' experience in a similar role, be up to date with all of the BAI Broadcasting guidelines & legal/libel laws, be a creative thinker full of ideas and have an excellent knowledge of Co. Wexford.
The role will be producing the award winning mid-morning talk show and includes deciding the talking points of the day, creating engaging on-air content, booking guests, presenting & editing on-air packages (send CV & demo).
You must have a minimum of 2 years of professional in-studio radio production experience. You'll need to be a creative thinker and full of ideas. You should have an understanding of the radio markets in Central Scotland and South Wales. You'll be an expert communicator and team player. Experience in developing social media strategies. Developed skills in using photographic, video equipment and Adobe editing software are essential.
CV, cover letter & examples of your previous content production (Click Below)
This is a fantastic gig…working with the Absolute team as you create an image and vibe for the station, shows and presenters.
So much in here, the best thing to do is click the button below and read all about it.  There are no negatives about this job!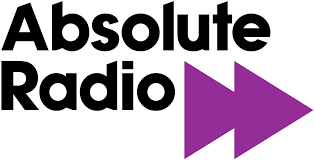 105-1 The River has a fantastic opening for a Morning Show Co-Host and News Anchor.
Lots in this:
Morning Show Co-host. Social media posts/interactions. Content Prep. Prepare and read news updates on 105-1 The River. Prepare and read newscasts on sister station, 101.1 More FM. At least two year's on-air experience in a commercial radio station.
Send CV with an On-Air and News demo. Deadline is November 27. Type "Morning Show Co-Host/News" in the subject line of your email.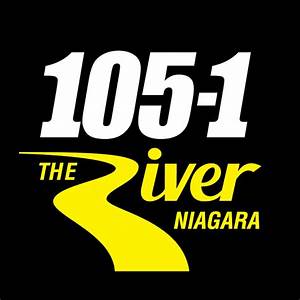 This is a big gig! You will be working across all platforms including FM, online, in-app and voice. Manage the Network News contract and staff. Manage Communicorp Group's news team including on-air and digital journalists, reporters, readers, and network news staff. And LOTS more.
Up for it? Click below for the low down and how to apply. 
You'll have a lot of freedom as presenter of this show.
Imagine broadcast across South Manchester and North Cheshire (the 'leafy set')! 
Nice thing is, you can run the gig from your own base (if you have the set-up).
Send the CV and demo…and good luck!
ON AIR CONTRIBUTOR & DIGITAL CONTENT PRODUCER
Bit of a mouthful, that job description!
Basically you'll be in studio, behind the mic during the Roz & Mocha Morning show on Kiss 92.5…adding your bits and pieces where needed. You'll also be doing news, weather and entertainment. PLUS coming up with show ideas and looking after the web end of things. Phew!!! 
Interested? Click the button with ref: #209867.
They want CV, cover letter, demo and video samples.
They call this an "exciting and rare opportunity"…and I guess it really is…especially if you know this part of NSW.
To get in at ABC is a big deal and this would be a great chance to forge your reputation in the company.
They're not messing around here with the application process either…click the button below to see what they need from you first. Give it a shot!
Wagga Wagga, NSW Australia.
Sports Researcher/Content Creator
You'll be working on The Last Word…which they call "Ireland's most cutting-edge talk show". 
It's a chance to join the Communicorp juggernaut at a pretty good level. 
This sounds like a fast-paced gig with lots of creativity and decision making. 
Major US market…high-profile gig…sunny weather.
There's an awful lot to like about this gig.
The position includes VT work as well as some writing and production (as do most jobs these days).
Dust off the CV and get the demo wheels turning. 
All the info and how to apply are a click away!
Weekend gig (and cover).
Delivering News & Sports and updating the station website.
Part time gigs are great ways to 'get in' and learn the trade…or, maybe at the other end of things – keep your interest alive.
Either way, pop the CV and audio demo off using the button below.
Naas, Co. Kildare, Ireland.
As a Senior Journalist you will be responsible for originating and producing stories for our Persian Radio service and will ensure that output meets the expectations of audiences and adheres to BBC editorial guidelines.
Due to the nature of the role you may be required to present on air and in vision, and will be doing night shifts most of the time.
Great gig with the wonderful crew in Oxford. 
This job involves sourcing, writing, editing, creating, travelling (post-covid!) and presenting.  There is podcast and social media work involved too. Jack FM is a great place to work…you won't ever want to leave!
Click below to send the CV and demo.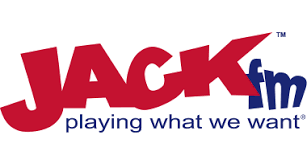 12 month maximum term contract
Nova Entertainment is looking for a Producer & Promotions expert to join Sydney's favourite Breakfast Show, Fitzy & Wippa on a 12 month maximum term contract.
To read more and Apply – click the button below.
The BRUZZ radio is looking for freshly peeled radio talent! Are you chatty? Do you live on a breakfast of Instastories, Tiktok dances and Youtube hits? Does your mouth get watering when you hear the latest hip hop, r & b and pop drops? Do we find you in the city as often as online? And are you between 18 and 30 years old?
You can send your application up to and including Sunday 8 November 2020.
Sound Management is looking for a Program Director and On-Air Personality for two of its three stations located in South Bend, Indiana. You need to be able to develop and execute over-the-air and digital promotions, train and motivate team of experienced broadcast professionals, produce imaging, manage CHR music and work well within a tight knit family owned business.
Click below to send CV and Demo.
5MU is looking for an experienced announcer to present the South Australian state-wide drive show.
This is a pretty unique position and the right person will need to know what tickles the fancy of 40-54 year olds in regional South Australia, how to relate to the demo and engage them on air and online. This role is vital for Grant Broadcasters in S.A. as it will be heard every afternoon across our five markets and will be a major part of those station's programming.
Click the button below to fire off the demo and CV.
Murray Bridge, South Australia
Victoria. The capital of British Columbia. Lunch in the Empress Hotel. A stroll around Butchart Gardens. Great place to live.
Bell Media have an opening for Morning Co-Host on Virgin. 
Great city. Great station.
This will be competitive…send the CV, Cover Letter, References and audio by clicking the button below.
Good Luck!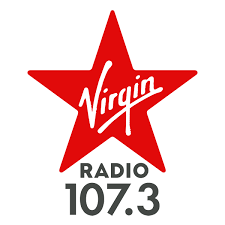 Western Tasmania is calling you.
7XS in Queenstown is looking for a breakfast host who will get involved in and be part of the community. A deeply local station, you will be part of a company that looks after it's people.
Send the Cover Letter, CV and demo  (under 5 mins) to Mark Johnson by clicking the button below.
Queenstown, Tasmania, Australia.
Fancy living in New York?
Entercom Communications Corp. & RADIO.COM is looking an On-Air & Digital Producer for their Country Music stations to develop content for our websites, including both video and on-air distribution. 
Minimum 3 years' experience in media is required, on-air experience preferred
Programming experience in Country Music format is a plus.
More info here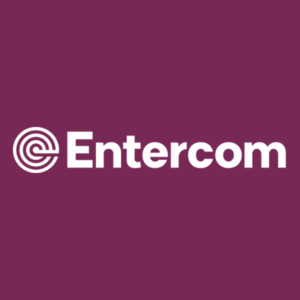 Great programming gig, not far from the biiiiig city…Toronto!! Good door into the majors. Spend a few years here and you could make your name.
Click the blue button below and apply and refer to Req #183592.
Good luck!!!
What does 'Producer' mean?
You'll need to develop associated digital content and have a sensibility for music scheduling.  You'll be responsible for the admin associated with your content, like music reporting. Flexibility with hours essential. You will be expected to maintain high editorial and production values and be proactive with creative suggestions for content, shows, talent and network event-radio moments.
Station appearances, remotes and events as required. Daily web content/social media updates. VT when needed. You'll need two years on air under your belt and knowledge of Wide Orbit, SoCast, Audition, RadioPromoHub & MusicMaster wouldn't hurt!
The PD is Chris Myers and you can send your CV and demo to Chris by clicking the button below.
(Put "PLAY MIDDAYS" in your subject title.)
Job Requirements:
• Good sound knowledge of social media platforms is important.
• Interacting with listeners.
• To able to create local content and have a good knowledge of Rotherham and the surrounding area.
• Interview guests when required.
• Home studio (due to current covid-19 measures).
Radio 1, a CHR station based in the UAE under the umbrella of Abu Dhabi Media, is looking for experienced Presenters to add to our already awesome on-air talent (Must have a minimum of 3 years commercial radio experience on a CHR station in a major market). Please send your demo, resume (please include social media handles), cover letter, and head shot.
New Country 103.5 
We're looking for someone who understands how to connect with an audience who loves the music as much as we do.  You understand that this isn't just a music choice – it's a lifestyle.  And connecting with our Cape Breton audience means you're authentic… likeable… you're real.
All Oldies Radio, UK
We are looking for someone who can Identify potential clients and build relationships, research clients to ascertain their advertising history, preference and needs, prepare and deliver sales presentations to potential clients/agencies, present to clients the benefits of advertising with All Oldies Radio and how we can help promote their products or services in the most effective way…
Bolton FM, England
We currently have a team of talented presenters and are looking for someone who can nurture this talent, encourage and develop further. Schedule our music to fit in with our demographic and ensure that Bolton FM is the most listened to radio station in the town.
BBC Children's, Discovery – Newsround.
Do you have experience working within a fast-turn around daily news environment,
understanding for the BBC Children's and Newsround audience and knowledge of how to make news content suitable and engaging for our young, diverse audience?


101.5 The WOLF & 100.5 FRESH Radio – 
Peterborough ON, Canada.
Audio Producer and Evening Announcer.
Producer – Sportsnet 590 The Fan, Toronto ON.
Imagine working in an exciting and fun environment where the whole team works together every day meshing their combined interests and talents to create the most engaging Sports Talk Radio in Canada.  
Radio Journalist (12-month Maternity leave appointment)
Mix FM and 91.9 Sea FM in Queensland Australia are looking for a journalist to perform daily research, writing, editing, and delivery of local breakfast news bulletins.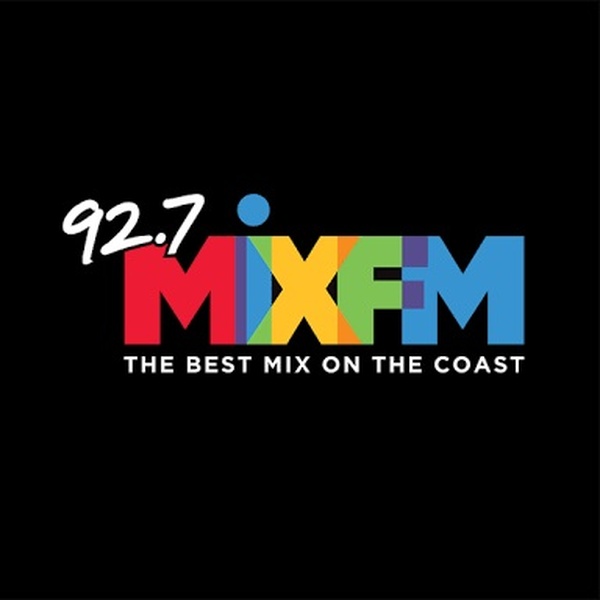 HiFM is based in Muscat, Oman and under the guidance of Robin Banks, has become one of the world's great CHR stations. This is an amazing opportunity to join a fabulous group and learn from one of the best people in the business.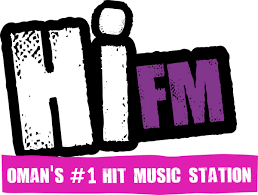 DETAILS:
You'll need to have a vast knowledge of music scheduling (preferably Myriad)… this is a MUST.
You'll also present the drivetime show here 5 days a week (4-7pm).
This is NOT a job for beginners.
You MUST have a knowledge of current music.
You MUST have amazing audio.
You MUST find out about Hi FM and living in Oman.
You MUST be able to produce amazing promos and audio.
A degree qualification is desirable but not essential.
Send me your CV and 3 minutes of audio (as MP3).
Tell me why I should hire you?
Important:
1> Only send an MP3 file… if your application has web links to audio it will not be considered.
2> Audio no longer than 3 minutes.
3> Please don't send "double headed" show audio… I need to know what you are like on your own!!
You'll need a lot of experience and some fine skills for this but not surprising…high quality gigs like this don't happen too often.
Lovely gig going with Rogers. Announcer in beautiful Lethbridge, Alberta. A chance to be a part of a great community.
Bell Media are looking for a Weekend/Late Evening person for CJAY 92 in Calgary. It's a nice entry into the big markets.
Great opportunity to work with BFBS in the UK, creating content for their online services…from words, to graphics to video…
This doesn't happen too often…Entercom are recruiting for a co-host based in LA. You will need to be at the top of your game for this one but it's well worth a look.
Rogers are calling for a Digital Reporter for the CKWX News 1130 newsroom in Vancouver.
Exciting position working the online platforms for the station's popular website.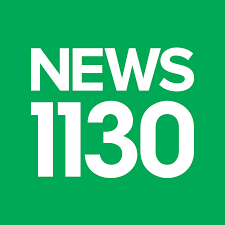 Wireless Group need an audio producer for a new 'Times' and 'Sunday Times' podcast.
Content Controller/On-Air
Tipp FM is looking to fill a Content Controller/On-Air position. Responsibilities will include management of staff and coaching of on-air talent.
Clonmel, Co. Tipperary Ireland.
London Greek Radio is looking for new, talented and dynamic radio presenters to broadcast live from our studios in North Finchley. To apply please send your CV & voice-reel to pierre@lgr.co.uk Good luck!
Content Controller/On-Air
Spin South West, is a Limerick based regional radio station and currently seeking applications for a new position for Content Controller/PM Drive Presenter…
Current Positions Available: ON AIR / SALES
If you are a great communicator, we have the perfect job for you!  We are looking for freelance radio presenters for cover and weekend shows…both Live and VT with Zetta…
Work Experience Opportunities in London within Radio
If you are interested in Radio Production, Factual & Entertainment, and getting some great insights to add to your CV, you've come to the right place… 
Producer, Radio (English Services)
Do you think you have the ability and drive to keep up with this exciting, ever-changing industry? Whether it be in front of the camera, on air, online or behind the scenes, you would be joining a team that thrives on making connections and telling stories that are important to Canadians.
… 
We have a rare opportunity in the beautiful Cariboo of British Columbia based in Quesnel.Cariboo Country CKCQ 100.3 FM and sister station CKWL 570 Williams Lake are looking for our next dare-to-be-great announcer. 
Program Director/Operations Manager
We are building a brand-new morning show, and are looking for a versatile, hard working person with a great attitude who can lead that team and Mix 106.5 to new heights.
Be a storyteller with creative, compelling content, Create and execute station promotions, Maintain station social media pages and websites,..
Blackburn Radio Inc has an exciting opening for a Morning co-host on Mix 96.7 (CHYR-FM).  With fierce competition on both sides of the border of Windsor and Detroit, we're looking for the perfect candidate to help grow our listenership and expand the Mix 96.7 brand…   
Write and voice news for Oldies 100.9 and other MBC markets, Web publishing to MBC Media websites and social media posts, Operate on-air board, automation program, and studio equipment…
New Business Development Manager
Stingray, St. John's, NL requires a New Business Development Manager with strong interpersonal and communication skills, a focus on business to business sales along with marketing and advertising. The ideal candidate also has experience researching market trends and developing customer relations…