RADIOSTAR '22 WINNER, HAWA IS ON THE UP!
Hawa Kassam from the UK won the international talent search RadioStar '22 in November, beating out almost 450 international entries with her 'Ride The Intro' challenge that was praised by judges for its originality and energy.
Hawa has since been busy traveling to various radio stations in Dubai and the UK, and has been sounding great with the help of coaching from myself and Nails here at OnAirCoach.
Past RadioStar winners have gone on to work with prominent radio stations, and we shared an article about Hawa's win on BizAsia Live's website.
Hawa was also a finalist at this year's Asian Media Awards and Muslim Women Awards.
With her talent and hard work, big things are definitely in store for Hawa.
Have a listen to Hawa's LATEST AUDIO!
There's definitely something in the water these days in Northern ireland.
Pictured left is Amy McGucken. We met Amy in Belfast in February. Amy's ambition – to land a first paid job on radio (preferably on Q Radio and preferably as a morning co-host).
Amy is now Morning Co-host on the QRadio Breakfast Show weekdays with Declan Wilson.
That's a result!!! 💥💥
Congrats Amy. We're very proud of you!
We have been super lucky to have been involved in the lives and careers of amazing people .
They don't come more impressive than Cate Conway.
Cate has been there/done that and has the scars and medals to prove it. So it was an absolute highlight of the year so far to be able to congratulate her on the new show on BBC Radio Ulster starting at the end of April (with Vinny Hurrell.)
"It'll be a mix of music & entertainment, with interviews, celeb chats, and features. More details on the new show to follow, but we are so excited and hope you'll tune in. "
Fantastic start to March!
It's been a whirlwind of a month so far.
Demos

created and curated for Global and Wireless in the UK as well as Bauer Ireland and Rogers in Canada.
Another former RadioStar moved up the ranks as Imogen Brewer from last year's contest presented her first lunch time programme on BBC East Midlands. That ladder is looking better all the time for her.
Luke Smithurst cracked the mic for the first time on air with BBC Cumbria.
You can read about Tim Burden and his road to network radio below.
We have placed three people in 'shadow roles' in stations in N.Ireland, England and Scotland.
One of our Canadian people has a shot a his FIRST ever paying gig this week. 
ANNNND…RadioStar BOOTCAMP kicks off this evening. The first of Two Bootcamps this year. We have 18 legends joining us today – each one looking to get into the coveted Top 25 of this year's contest.
This excellent person is Tim Burden. We first met Tim at one of our Presenter Workshops in Belfast about a dozen years ago.
Tim stood out because he had a very definite niche: Movie Music.
He has spent so much time curating and developing the genre and now we are THRILLED to say that he can be heard on BBC Radio Ulster and Radio Foyle (and on BBC Sounds) with his new show "What's The Score" – beginning March 12th.
His new listener's will love his smooth voice plus that gentlemanly and knowledgeble style. Congrats Tim. You deserve it all!!
We will not train you.
But what we WILL do is…


– Listen to you.
– BE there for you when you need us.
– Develop a way for you to move forward on your terms.
– Be patient with you as you try to reach goals.
– Give YOU the power to solve your own problems.

There are plenty of trainers out there…Government bodies, industry supported organizations and independent 'schools'.

They train you in the nuts and bolts of radio.
But what happens when the training is over?
BYE-BYE 👋 !

With coaching, we stay with you.

– Imagine a therapist that actully understands 'Radio'!! 
– One that has lived through what YOU are living through, has come out the other side and knows how to manage the pitfalls of a radio career. 
– Who believes in you and is 100% confidential and compassionate.

That's what a coach does.

As we say: "We Actually Give a Shit"!
Social Media For Radio People
TODAY we celebrate YOU! 👏
📻#worldradioday2023 🔘#worldradioday 🎉
"I've left radio to start a new venture that pays more."
"I've been fired from my show."
"I have the feeling there's gonna be cuts and I could be one."
'After Radio'
This week, we've been inundated with people approaching us – all having the same issue.
The result of cuts in radio and listenership figures plummeting has left radio presenters jobless or feeling like the rug could be pulled from their feet at any moment…
– So, we've devised a plan.
– It's called 'After Radio' .
– To help you take control, form a programme and figure out your next step.
It's devastating to hear these stories. Some people have had it really rough lately. They can't pay their bills! Others are treading on egg shells in work, thinking 'What if this is my last job in radio?"
Give us a shout, we're here to help. Everything is confidential.
Email us for more about our 4 Week Roadmap – 'After Radio'
info@onaircoach.net
Now That's A Radio Competition!

A new gig for one of our guys! Fantastic to see Jacques De Vries in Namibia add to his daily morning show on RadioWave 96.7 with a really cool new weekly gig on Windhoek's Nova 103.5.
"It's a show based around my physical music collection. Every week I "roll the dice", pick a record, and tell stories, play interviews, and most importantly play the tunes from the record"!
Jacques is also launching a new TikTok channel soon.  He's a great example of always challenging yourself and we're proud to know him 🙂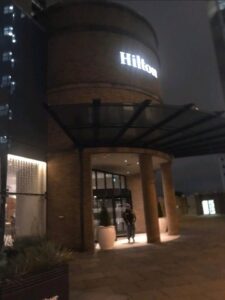 We had such a great day in the Belfast Hilton on the 24th.
Six face-to-face meetings with Northern Irish based Presenters – each one bringing something different and unique to the table. 
From Radio to Podcasts to Social Media Presentation and TV.
That's the beauty about media now…there are so many ways to approach presentation.
We LOVE being out on the road meeting new people….watch out for our next 1-on-1 meetings in Dublin and Manchester during March and April.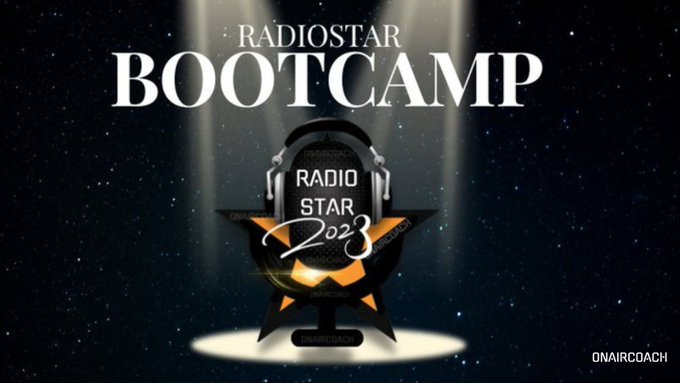 It seems like only yesterday that Hawa Kassam was named RadioStar22 Winner.
Now we're gearing up for the 6th edition of the annual global talent search!! Over the past three years, we have found that the pre-contest BootCamp has been a great benefit to contestants. BootcCamp attendees have gone on to regulalrly make the Top 10…which is a big deal when you consider how many people enter the contest.
This year, BootCamp takes place in March and it is your best way to make sure that you get yourself in front of potentially 250 Programmers and radio professionals.
We take your career very seriously and want you to achieve all of your goals and realise your dreams. If you want that for yourself too…take a look at BootCamp info here and let's make 2023 the year you DO something concrete to get ahead!!
We're back out on the road coaching and teaching new and veteran presenters and our travels will take us across Ireland and the UK over the next few weeks.
This month we welcomed new clients in Northeast Ireland, London, Glasgow and Toronto. 
We wonder how 2023 will pan out for everyone – one thing we know…nothing will happen if you DO nothing!
The smiley face in the middle of this pic belongs to former RadioStar contestant Connor Morgans. The new year saw him start his new role as assistant producer for the Jordan & Perri Morning Show on KISS UK.
"Just finished my second week and it's been incredible! The Bauer team have been great."
Connor has been paying his dues over the past few years on community radio in Wales and Hospital Radio in the UK. Always with a 'can do' attitude and willingness to learn.
This is a massive show to work on and we're so happy for him. 
2021 RadioStar Winner, Rosa Serret, has certainly changed it up since walking away with the contest title.  
Rosa decided that her future lay in Australia and made the move to Melboune last year.  7 months in to the move and a radio show under her belt, she has just launched her new podcast – aimed at people who want to do what she has just done.
The Down Under Diaries launched this week and can be heard on Spotify and has a funky website too. 
Rosa's humour and all of her radio and TV training makes this a really fantastic listen.
Over the past couple of months, we have been looking at what works and what doesn't work in radio in 2023. We have been speaking with PDs and Presenters and figuring out how Sales & Marketing can work better with the on-air and production teams.
One thing we have found is that…things have to change. That may not be a surprise to you BUT, it has to be said. We are entering a sort-of 'radio recession'. Radio on it's own will survive for another few years…best case scenario. To last longer, it needs to marry itself properly and on-purpose with all other mediums. 
"Everything is fine" we're told by ad agencies and owners. It's not. 
We have been working on a way for music radio (and 'talk radio' to an extent) to up it's relevance and increase it's place in a potential listener's life.  We're always happy to talk about it with you.
Over 1400 unique votes, our winners were announced on December 27th
RadioStar is the gift that keeps on giving! Two of our contestants made the news this week:
Imogen Brewer from the UK placed in the Top 25 of this year's contest. Her knowledge of music and her passion for all things radio helped her stand out from the crowd. So we were over the moon to hear that she is now part of the set up at BBC Radio 1 and the BBC Asian Network.
Fantastic news and a HUGE well done, Imogen 🙂
Then there is Jason Charles…otherwise known as DJ Charlo.
Jason moved to Dubai from Trinidad & Tobago in 2018 and this year placed 2nd in RadioStar. 
One day after the announcement, Jason was offered a full-time position as Music Director with FunAsia  in Dubai and has made the headlines at home in T&T in news and online media as well as featuring on the nation's TTT Morning Show.
Congrats, Jason, You're working it!!
Three things we spoke about in our talk yesterday with the students at Coláiste Dhúlaigh College of Further Education.
1. Have an idea? Do something about it today. Anything!!
2. Know what makes you different to everybody else and embrace it.
3. You need to listen to your gut. Then use your head.
When we talk to an audience like this, mostly made up of people under 25, it's so important to get the point across that time is of the essence.
It may appear that you have all the time in the world but it catches up with you quickly.
If you have an idea now…act now!!
Master it and continue to hone your craft.
Don't wait.
For two reasons:
1. Procrastination just keeps on giving!
2. Someone else will eventually arrive at the same idea as you have…but will get there first.
You have something that no one else can offer.
* Find out what that is.
* Listen to yourself.
* Trust yourself.
* Invest in yourself.
What a great response and we're very thankful to everyone who attended.
We're wrapping up the Live Workshops part of 2022 with two dates in Dublin.
Back on the 5th, our Ride The Intro Training formed part of a FIVE Hour session at the Maldron Hotel (below) in the Smithfield part of the city, as presenters and on-air people from all over the island of Ireland sat in and took part in a pretty lively afternoon debating and discussing all aspects of presentation. It's an exhausting day each time…but SO much fun!!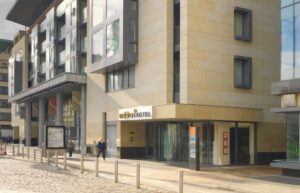 NEXT UP for us is one of our favorite things: Speaking to Radio Students.
We will spend the 24th of November with 30 future radio professionals in Coláiste Dhúlaigh CDCFE for a full day of Radio Basics and Advanced.  These events are a window into the next five years and beyond and it's a real honour to witness the start of careers.
Then…looking slightly ahead and into 2023 – we have a busy January planned with day long coaching trips in Belfast and Glasgow.
( Book your 75 minute session here )
We are also thrilled to add three new presenters to our full-time/six-week coaching programme from Ireland, the UK and Canada.
Let's GO!!!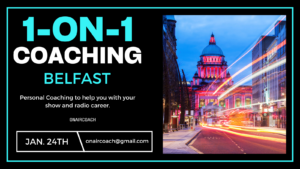 Our Dublin Workshop is in full swing!
Next stops – Glasgow, London, Belfast & Toronto…
More info on how you can register for a workshop near you? info@onaircoach.net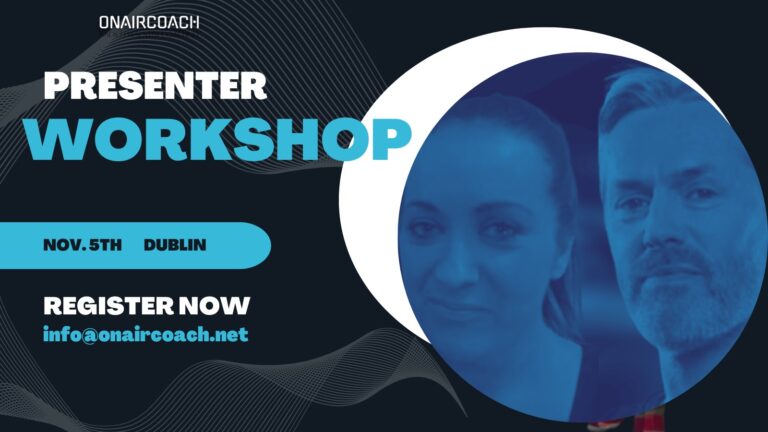 What a month!
We kicked it off in Malta and ended up in Dublin via Paris. Relocating isn't easy at the best of times but try doing it with two dogs and four suitcases!!
That was a new one to us. Thankfully the mutts were great and didn't cause any fuss. The humans on the other hand….!! (LOL)
* Last week saw us head to Scandinavia for two talks and presentations.
Sounds straightforward, right?? Nope! Think again.
After arriving in Dublin airport for our 11:55 flight to London Stansted, we were greeted with the 'one hour delay' notice on the flight board. "No problem…could be worse" etc.
Cue the largest electrical storm in years and that one hour turned into three…then four…then five!
After moving boarding gates four times and being charged extra for two bags we already paid for (Thanks Ryanair)…we boarded the flight. At this stage we were feeling that we could still make the connection to Stockholm.
After one extra hour sitting on the ramp, that option disappeared!
Let's just say, it wasn't the most enjoyable flight of our lives. Made even more cruel as we landed in London to watch the flight we were booked on push back without us.
Long story short – lots of texts, calls and emails between us and Stockholm and Oslo – we boarded the National Express (thanks Neil Hannon) and began our 4 hour bus trip to Heathrow to catch a new flight.
You think that's it?
Nah!!
Our connection at Victoria station introduced us to London nightlife. The poor, the homeless, the unfortunate…all manner of life. A real eye opener that confirmed how lucky we actually are.
Heathrow was a breeze and we arrived in Stockholm just in time for our first talk:
Guldorat 2022 – The Swedish Radio Awards. 500 industry pros in the audience.
What a funky town and the people were super cool and friendly. Great buzz.
But short lived because four hours later we boarded a Norwegian Airlines 737 bound for Oslo, where we spent the next two days presenting 'Ride The Intro' to 400 radio delegates from all over Norway at the Radiodager event. Then followed that up with two fully booked Workshops.
One heck of a whirlwind month!!!
NEXT:
Our Dublin Workshop on November 5th. One FULL day of radio coaching and training.
Then we have a college lecture to prepare for and deliver at the end of the month. 
Finally, we are working on a three day coaching programme in Dublin immediately after the college lecture.
That's where we are right now as we approach November.
How about you?