Thursday, 3rd September 2020
UPDATE –
We get all the judges scores back today, then we count and add to online votes!
Tomorrow Night- Friday 4th we reveal who's through to our Final Five!! 
Round 3 – Challenge
Develop and execute a talk break (link) either bespoke or from your current radio show.
Format – Your choice.
The Task
You will be required to create an original break of 45 seconds or less.
You will be judged on:
Relative and relatable content.
Forward Selling music or promotion.
How you display your personality.
Theatre of the mind.
Be yourself. Put your spin on it 🙂
This task will need to be completed and returned to us by
Monday August 31st.
The Final 5 will be based on this one task (plus 20% in a new public vote, which starts tomorrow).
Final 5 announcement will be Friday September 4th.
Judges are standing by!
Good Luck!!
Nails & Tracey 🙂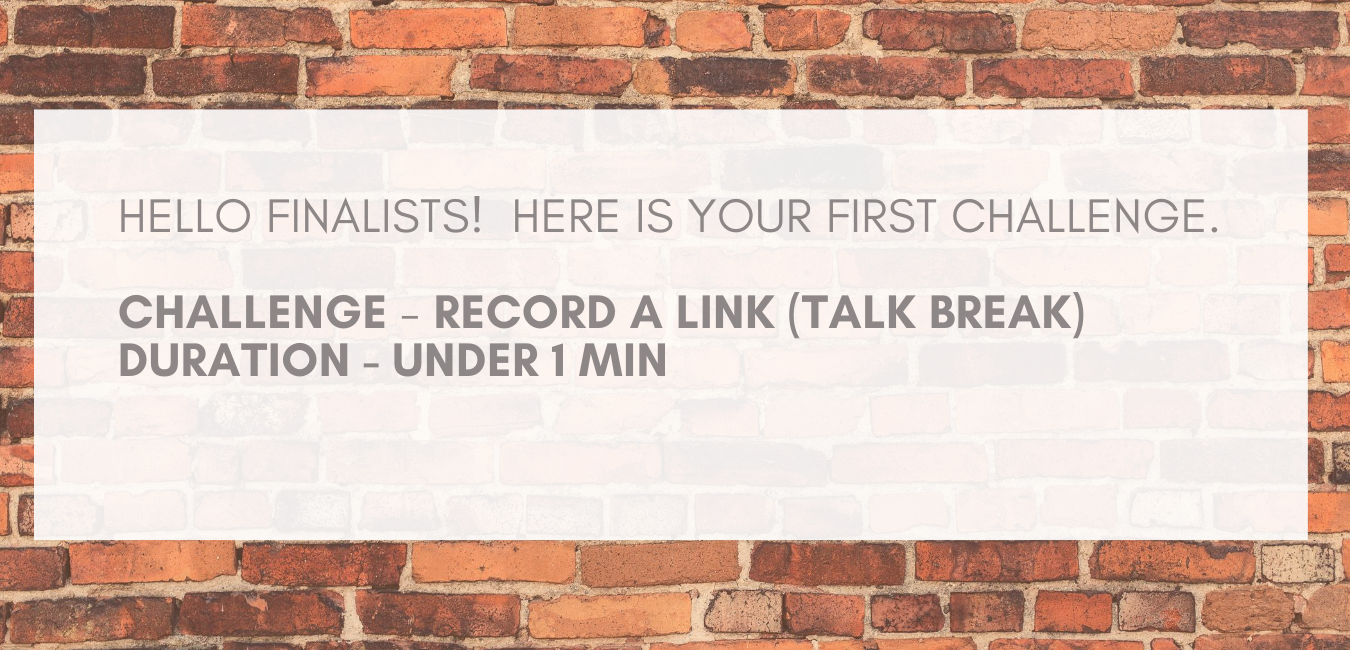 Read the story (in the link above)  then create your link (talk break)..
You can be as creative or formatic as you like. Whatever your on-air style, let it shine!It's up to you!
Show us what you can do!
Closing date – ASAP no later than 7th Aug.
Save as MP3 ,Send to info@onaircoach.net  
Best of luck, finalists!
Nails & Tracey.