THANK YOU FOR JUDGING THE ONLY INTERNATIONAL RADIO TALENT SEARCH 
RADIOSTAR! 
IT'S OUR 5TH YEAR
THIS YEAR'S FINAL JUDGES ARE FROM​
Nails & I have been working closely and mentoring our Final 5! They have worked so hard since March! 
This is their toughest challenge yet!
Tracey
YOUR INSTRUCTIONS: 
* PLEASE COMPLETE JUDGING FOR ALL CONTESTANTS IN ONE SITTING  SO AS NOT TO CONFUSE SCORES WITH OTHER JUDGES
* THERE ARE FIVE CONTESTANTS.
* LISTEN TO EACH CONTESTANT'S AUDIO.
* READ NOTES BELOW  for the Challenge -'Ride The Intro'
 *SCORE 1-100 POINTS
* MAKE SURE YOU FILL IN YOUR NAME AFTER JUDGING EACH CONTESTANT.
If for some reason the voting form doesn't work for you, please make note of contestant and scores and just message / email us your score.
Please make sure every contestant has a score -If you miss one, we will allocate them an average score based on your previous.
That's it! Thanks for being a part of the Final Judging Panel! 
Tracey & Nails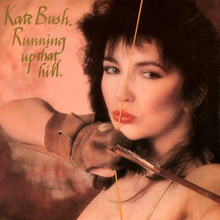 RIDE THE INTRO
Duration – Under 40secs MAX 
JUDGES , LISTEN OUT FOR AND SCORE ON : 
Personality – most importantly,
Imagery, 
Pace & Tone, 
Originality, 
Creativity, 
Voice Control & Timbre
The ability to 'be part of the song', rhythm, 
connectivity, 
control 
and relatability.
Mentioning song name / artist :  It's not relevant with these links. 
FINALIST NUMBER 2: JEREMY CHAPMAN
FINALIST NUMBER 3 : HAWA KASSAM
FINALIST NUMBER 4 : JASON CHARLES
FINALIST NUMBER 5 : SEAN SHAPIRO
Next year's Radiostar starts in a few months time … March '23!
We would love to see more entries from your country in The Only International Radio Talent Search – Radiostar!
Spread the word!