RADIOSTAR 2018, 19 & 20 Contestants
**RadioStar was created to showcase new and upcoming talent and to provide a platform for radio talent to get noticed.
– It's tough when you create a demo, send it off to a radio station and don't even get a reply. It's disheartening after after a while and a lot of people just give up.
* GREAT talent can fall below the radar.
RadioStar is a place to show what you've got!
Contestants are faced with Challenges and pushed to their limits.
This is when the mentoring and support from others really helps.
– We're all about nurturing and supporting upcoming talent.
– It's exciting to hear someone for the first time and then help them grow into who they want to be.
A huge thanks to our Radiostar Judges so far this year
– your time and positive support has been fantastic.
– Contestants are really benefiting from your wonderful and encouraging feedback.
– It goes such a long way just to be told 'you have potential.' You know what it's like starting off.
*Success takes time.
The contestants were brave entering, then being faced with challenges and deadlines, coming up with ideas for links and videos…pushing some out of their comfort zone.
They've all been great and the hard work is there for all to see and hear.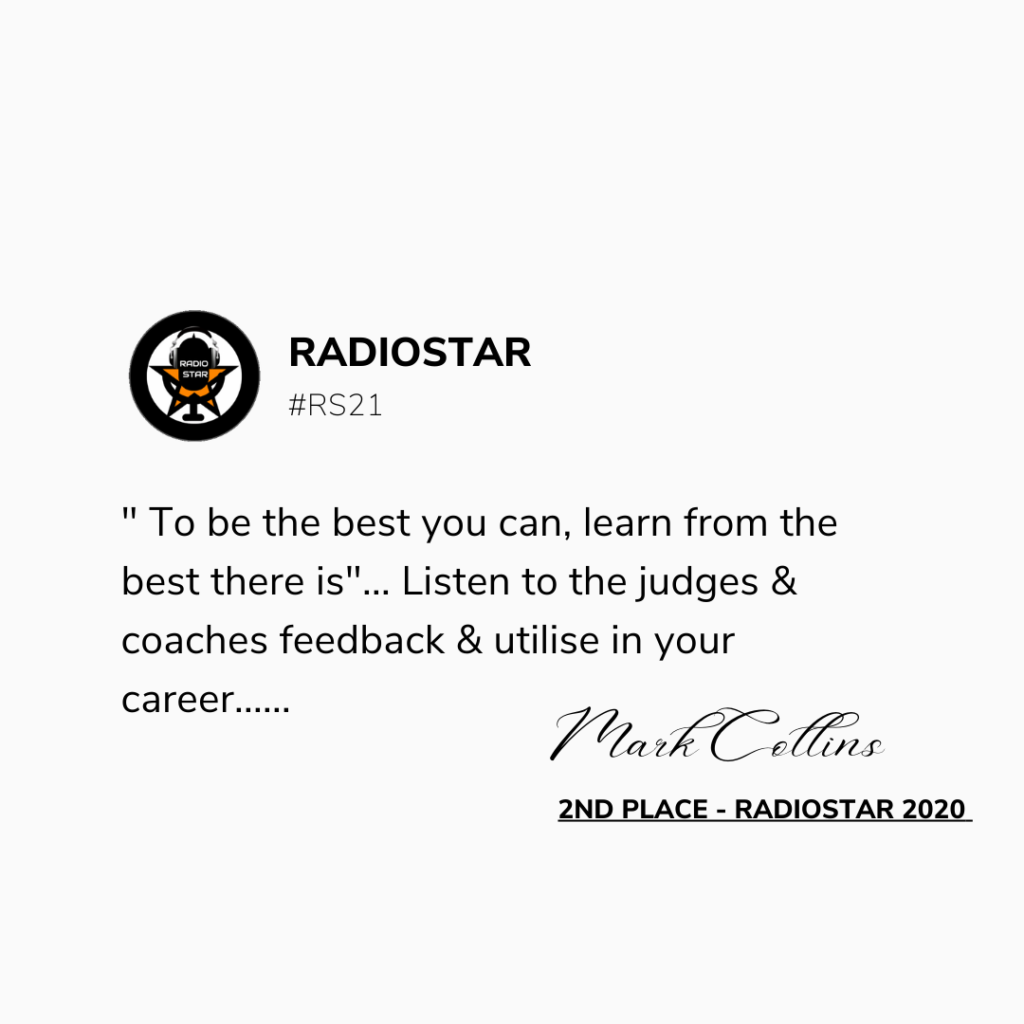 Radiostar '20 Final Five Challenge!
Stage 3 – Challenge
Develop and execute a talk break (link) either bespoke or from your current radio show.
Format – Your choice.
The Task
You will be required to create an original break of 45 seconds or less.
You will be judged on:
Relative and relatable content.
Forward Selling music or promotion.
How you display your personality.
Theatre of the mind.
Be yourself.Put your spin on it !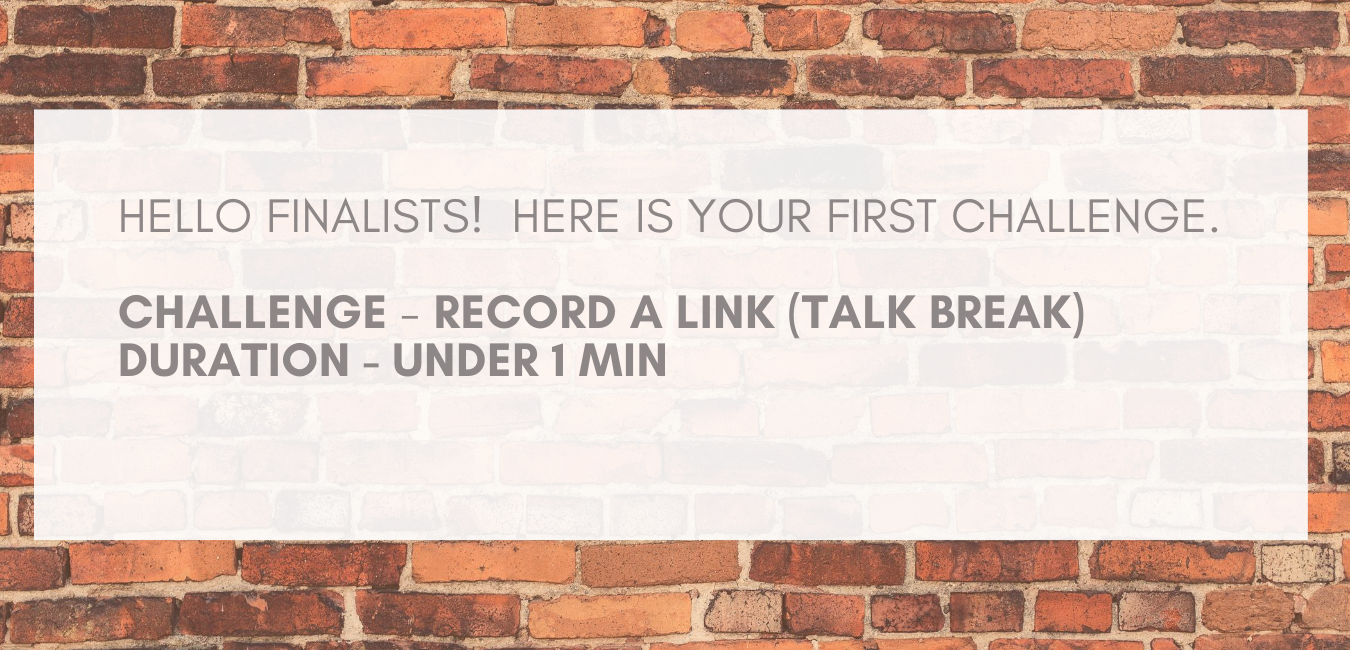 Read the story then create your link (talk break)..
You can be as creative or formatic as you like. Whatever your on-air style, let it shine!It's up to you!
Show us what you can do!
THE ONLY INTERNATIONAL RADIO TALENT SEARCH
RADIOSTAR '19 TOP 5 REVEAL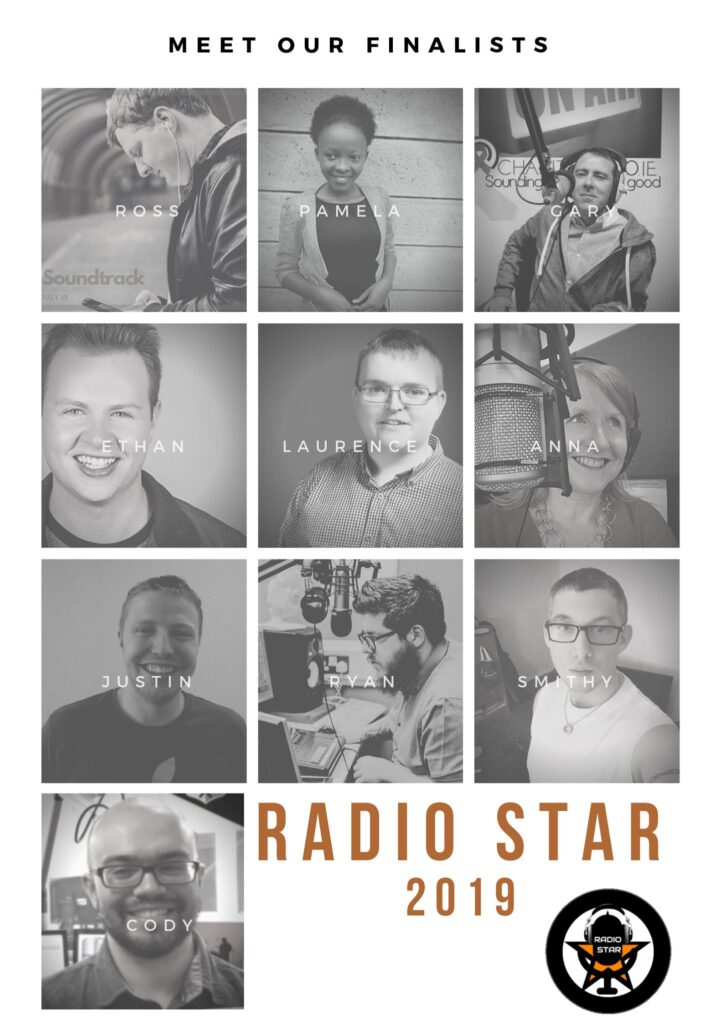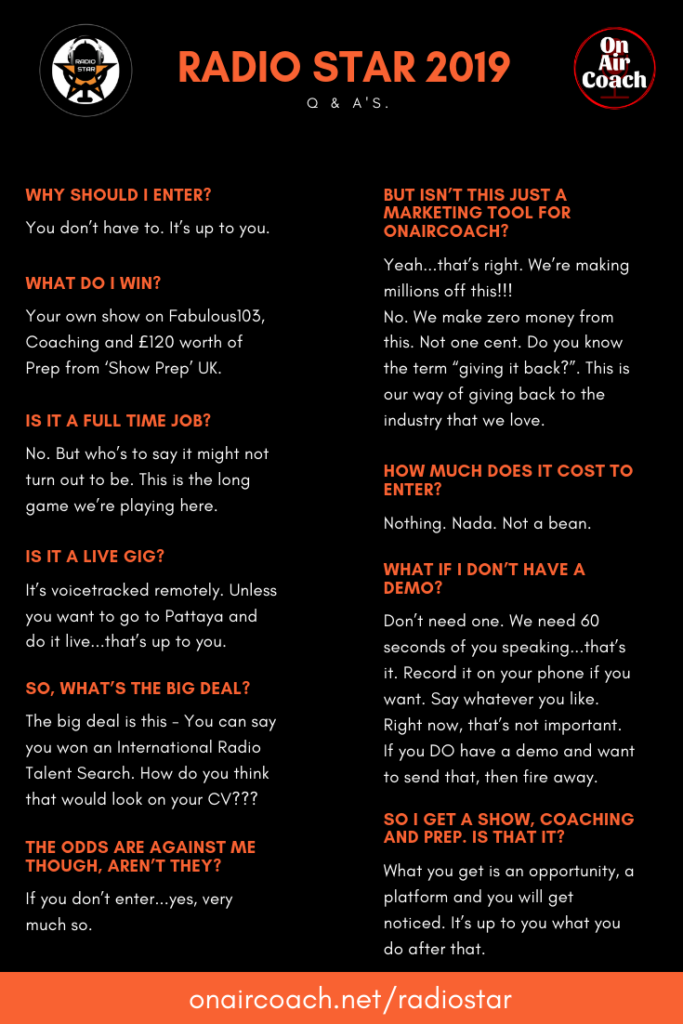 Before we started stages and challenges, we just picked a winner for 2018!
THIS IS NON PROFIT PROMOTION AND IS OF NO FINANCIAL GAIN TO ONAIRCOACH.
OUR MISSION: TO SHOWCASE UNTAPPED  BROADCAST TALENT.
ALL COSTS COVERED BY ONAIRCOACH.
DONATIONS AND PRIZE DONATIONS ARE GREATLY APPRECIATED.
Thank You.
Copyright
All design, text, graphics, logos, button icons, images, audio and video clips, the selection and arrangement thereof, and all software on the Sites is Copyright. Copyright © 6th April 2018 by Nails Mahoney & Tracey Lee.  ALL RIGHTS RESERVED.  Any other use of materials on the Site – including reproduction for purposes other than participation in the contest, modification, distribution, republishing, transmission, display or performance – without the prior written permission of OnAirCoach is strictly prohibited.
The Radiostar contest concept may not be copied or duplicated in whole or part by any means without express prior agreement in writing We work hard creating the content , so we're protective of what happens to it. You need permission from us to use our content elsewhere.
Copyright © 6th April 2018 by Nails Mahoney & Tracey Lee.  ALL RIGHTS RESERVED