*Nails Mahoney and Tracey Lee each have over 30 years International media experience. * Based in Malta, they have coached over 3,000 clients worldwide through online training, workshops and mentoring since 2007.
*CREATORS of 'The Only International Radio Talent Search' - 'RADIO STAR' *IMRO Irish Radio Awards Judges 2019 *CDETB Accredited Trainers
NAILS MAHONEY
Nails has worked in Radio & TV in Ireland, the UK and Canada hosting all day parts in major markets such as Dublin, Toronto and Vancouver.  (98FM, Atlantic252, 4FM, Today FM, RTE 2FM, Q102, Q107 Toronto, Z95 Vancouver, Jack FM Oxford). Nails had the most listened to radio show in Ireland and held the No. 1 spot for 8 years. His audio has also aired regularly on the BBC. Since 2007, OnAirCoach has coached over 3,000 presenters in Ireland, the UK, Europe, UAE, Canada, South Africa and Asia. Nails is an industry conference speaker for TedX, Next.Radio UK, European Radio Show Paris and International Radio Festival Malta, Voiceover Artist. He is the co-creator of Radio Star; The only International Radio Talent Search. He recently presented the 'Afternoon Gold' radio show every Sunday on RTE Gold and on United DJs with his 'Bee Bop Gold' show .
TRACEY LEE
Tracey is a Radio Presenter in UK, Ireland and Malta, beginning her career in 1987. She has hosted ratings winning National Radio Shows on Today FM in Ireland as well as XFM in Malta. Tracey is a Multi-Award Winning Audio Producer /  Radio & Advertising Production Manager for her work at South East Radio.  Winner National Radio Awards for Production, Voiceovers & Scriptwriting. Produced work for TV in Ireland, UK & Malta. Tracey now coaches Presenters Worldwide, lectures (CDETB), is a Voiceover Artist and speaker at events including the European Radio Show, Paris and International Radio Festival, Malta. Tracey created Radio Star; the only International radio talent search in 2016; now in its 3rd year. She also presented her weekly radio show; 'Jazzin' It Up'  on United DJs. (number 2 in MIXCLOUD Jazz charts).
Why They're Different From The Rest?
"Because we see the person first and allow individuals own their feelings, reasons and thoughts.  When we own those, we look after them better. When we take control of our radio career and know why – we get further because it's personal. It is why our methods work. They are organic and person centred. Everything you need is already there – we help you find and nurture it."
"CONSTANTLY CREATING ON-AIR STARS"
"Tracey & Nails make it Fun!"
Why Team OnAirCoach Works!
"We're the Same ;Visions, Dreams, but also have our own unique individual strengths! When we get together..BOOM..The ideas just flow! The work gets done! We just get each other!  A real advantage as a team! We love a challenge and watching our clients, not only succeed but seeing their dreams unfold and enjoying what they do! (Nails & Tracey)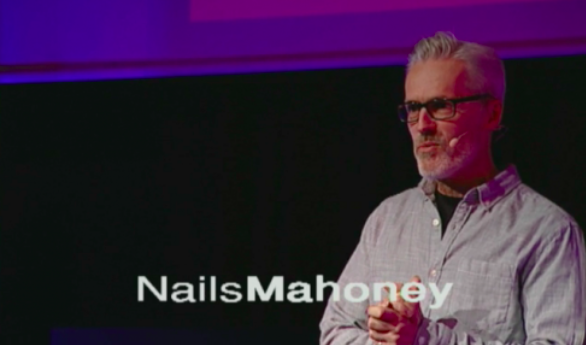 "Nails is a coach, because he believes in backing people. People who have the drive, ambition and talent but just need direction. Each person is different. Nails is expert at highlighting and utilising those differences."
"HIS BELIEF IN PEOPLE IS SO ENCOURAGING. HIS COACHING SESSIONS WILL LEAVE YOU RARING TO GO!"
"Nails spots potential! He can see YOU and what you can become! He strives to make people recognise that in themselves too!
"THIS MAN SERIOUSLY KNOWS WHAT HE'S TALKING ABOUT!"
"Nails; he is straight talking, knowledgeable, funny and pays attention to detail. He works hard and has a natural born gift for this stuff! His passion, drive and love for what he does shines through in all he does!
(Tracey)
Why Tracey As Your Coach?
"Tracey became a coach because she has been doing it all her life! People just seem to gravitate towards her for advice, and what she gives is top notch, No BS.".
"SWEET AS HONEY BUT CAN STING LIKE A BEE"  
"Tracey coaches in an empathic, supportive and goal driven way. She holds your hand through the rough parts, supporting you as she steers you to where YOU want to go."
"Tracey is a caring, funny, quirky, original, intelligent, free thinking, free spirit person. She sees the BIG picture and helps you colour it in."
(Nails)