Keep Doing This If You Want To Work In Radio.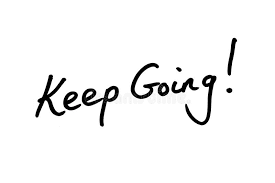 If you have:* Taken a Radio Course.
* Sent out Demos and CVs.
* Made contact with a few PDs.
And you still don't have a job in radio.
> It's not because you are no good.
> It's because you stopped there.
You need to keep going…and then keep going…and then keep going…until you get the job.
When you stop trying…everything stops.
It's not easy but it's worthwhile.
The people who are working in radio are the people who kept going.
Be better than the rest.
Be more tenacious than the rest.
The podcasters and celebs on air right now (you know…the ones radio blames for stealing 'radio' jobs!). They kept going. They made their way in their own fashion. They got there by thinking outside the box. They have earned their shot.
You can complain about them or you can compete with them.
Or you can stop.
If you REALLY want this, then I'd keep going, if I were you.
By OnAirCoach